If you're like me, you can't sing, dance, you're not gifted at sports, you can't play an instrument by ear…
Everything that you've learned, mastered, and accomplished up to this point has come by your own efforts and hard work.
And sure it's been fun collecting awards, recognition, and certifications over the years but none of that has pulled you in one direction or another.
No strong conviction.
No strong feeling.
Nothing.
You just chose a field you'd thought you'd be good at (because you're a hard worker lol) and seemed interesting enough.
Today, however, you're unhappy with your major/career pursuits and you'd like to make a change but there's just one problem:
You have no idea what you're passionate about.
Well, there are two ways to find your passion:
Self-reflect on what you enjoy or what matters
Try new things until you find something that you are passionate about.
But before I explain these two ways further, you need to understand something about pursuing your passion and purpose: 
Pursuing Your Passion and Purpose Are Not The Same Thing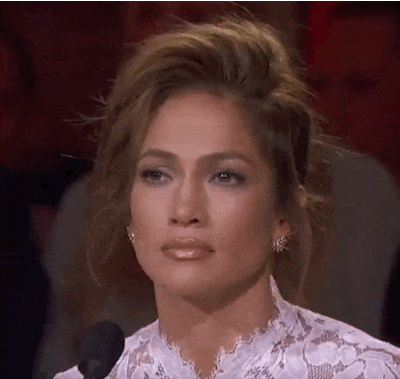 I've read many blogs, like this one, and heard many people use "passion" and "purpose" interchangeably in a sentence even though purpose and passion mean two very different things.
Passion means to have a strong affection, intense desire, or enthusiasm for something.
For example:
I have a strong affection for writing.
Michael Jordan has a passion for basketball and it was all he ever thought about in college.
I am strongly fond of photography.
I am passionately in love with my husband.
Purpose means the reason for which something exists or is done, made, used.
For example:
Chairs exist so people can sit down.
Microwaves exists to heat food.
RELATED POST: How to Find Your Purpose in God
So why is it important for you to know the difference?
If you are pursuing something that you are (or think) you are passionate about, you are ALLOWED to change it.
Some people feel ashamed to share or are embarrassed when people find out that they no longer like graphic design or speech pathology even though a year ago they declared that "I have a passion for graphic design!" or "I have a cooking for speech pathology!"
They feel like they have to stick to their first passion and make it work because if they change and pursue another passion, family members or friends will label them "lost."
But you don't have to be ashamed about pivoting and pursuing a new passion because it's human to fall in or out of love for something.
Just think back at your childhood.
One day you may have been passionate about swimming to the point you begged your parents to take you to the pool every day, and now as an adult, you may hate the pool because you don't like how the chlorine messes with your hair.
You can develop new passions and have multiple passions at once.
Alright, now that we got that out of the way, let's talk about the two ways you find your passion.
1. Self-reflect on what you enjoy or what matters most to you
Often we get so caught up in the everyday mundane tasks of waking up, going to school, going to work, studying, doing chores, cooking, doing laundry, and everything else that keeps us ALIVE that we either —
Don't get to make time to do the thing that lights us up.
Or we stop trying out things that could help us discover our professional passion.
If this goes on for too long, we can forget what our passions were and begin feeling like we don't like anything.
One of the best ways to recall and discover your passion is by self-reflecting on the things you enjoyed and things that mattered to you most.
Here are seven powerful self-reflection questions that can help you discover what your passion is:
What activities do you enjoy doing in your spare time?
What are you good at? (Talent or Skill)
What activities did you enjoy doing as a child?
What skills and talents do you want to use?
In what ways do you see yourself being a help to others?
Think of the last time you felt empowered. What were the circumstances?
If you could do anything in the world, and you knew you couldn't fail, what would you do?
If you struggle through one or more of the questions, don't worry. You may only need to answer one question to have a revelation about your passion.
In fact, I once believed that I didn't have a passion because I didn't like anything in particular. However, after reflecting on No. 3, I figured out what I'm passionate about.
Growing up, I truly enjoyed writing as a child. In fact, it was the one thing that I consistently did between 9 and 18 years old.
I wrote poems, wrote short stories, and even attempted to write a novel.
As such, it was a no brainer what I was passionate about – creative writing!
So take your time through these questions.
Once you've answered the questions, you should have a good idea of what your passion is.
You can then start searching for a profession that will allow you to work out of your passion.
If you are still drawing a blank on what your passion is, however, move on to step two.
2. Try new things until you find something that you are passionate about it.
I'm serious.
Try out!
And to prove that "trying out" works, let me ask you a question:
Did you know before or after you tried pizza for the first time, that you were going to like it?  
Did you know before or after you saw throw up or blood for the first time that you would never consider medicine because of how it made you feel? 
Or how about this one…
Did you know before or after you pursued your studies/career pursuits, that you would end up hating it and desire to do something different?
My guess is AFTER. 
Which brings me to finding your professional passion.
You won't know what you like by sitting still and waiting for a sign.
You must put yourself out there and try new things that interest you. If you do that, you'll eventually stumble across something that you are passionate about.
And who knows, you may even discover you have an exceptional talent for something too!
Conclusion
Finding your passion can be hard when you feel like don't like anything, but I'm confident that if you go through the seven self-reflection questions and try new things that interest you, you'll discover your passion.
Finally, I want to leave you with something that I know will encourage you as you embark on your journey to finding your passion.
(See e.g. For a long time, this guy didn't really like anything. Nevertheless, he had a passion and exceptional talent for starting profitable blogs after tinkering around with a blog at work. Since then he's made millions of dollars teaching other students how to monetize their blog– Listen to the podcast here.)
Let me know in the comments below if this post helped you in some way.
*This blog was about how to find your passion when you don't like anything *
READ NEXT:
How to Find Your Purpose in God
11 Things College Professors Do That Annoy Us
P.S. Have you signed up for my newsletter yet? If not, sign up here! Once a week, I send the BEST stuff on all things college like college relationships, how to get A's, and even make funny post like this one so we can both have a good laugh! Just think of me as your go-to-girlfriend for college advice!