Looking for study tips that will help you get A's in college? Well, you've come to the right post.
In college, I followed seven study strategies that helped me get straight A's every semester which I'm going to share with you today.
These study tips for college are easy to implement and can be used over and over again no matter the class subject or how easy or difficult your class may get.  
UPDATE: If you stopped by this post looking for the best study tricks and hacks to ACE your COLLEGE EXAMS because you are coming toward the END of your semester, then this is the post you want!!! I wrote a separate post on 5 Insanely Productive Steps You Should Take to Study For College Exams. This post is more about the best study hacks you should follow THROUGHOUT the semester to get A's in college.
Let's jump in! 
1. First, figure out how often each class will test you. 
Before you can deploy any practical study strategies, you need to first figure out how often each class will test you.
The easiest way to figure that out is by reviewing your class syllabus. 
Your class syllabus will layout out whether your Professor will test you weekly, every 4-6 weeks, or once at the end of the semester. 
Professors in Math and Science typically test weekly/bi-weekly since concepts often build upon each other. In courses that are theory or history-based, like Political Science or International Relations, Professor will typically have a "first exam," "mid-term," and "final." 
If for some reason your Professor got lazy and didn't prepare a proper syllabus, then shoot your Professor an email and ask how often he/she will test you. 
Once you obtain that information, then you can start implementing the practical good stuff below that will get you those glorious A's! 
2. Take Good Notes
Does your Professor plan to test you weekly or bi-weekly?
If so, then you need to take killer notes during class and when you're doing your homework because let's face it: without good notes, you're in trouble.
And if you're reading this now and your that person with a college exam around the corner, then I HIGHLY recommend you read my post on 7 Last-Minute Study Hacks That Actually Works.
These hacks have SAVED my life for the classes I simply couldn't get or didn't have much time for!!
On the other hand, if you take good notes, you'll be halfway toward your goal of getting an A in the class. 
RELATED POST: How to Take Notes Like a 4.0 College Student
3. Ask Questions OFTEN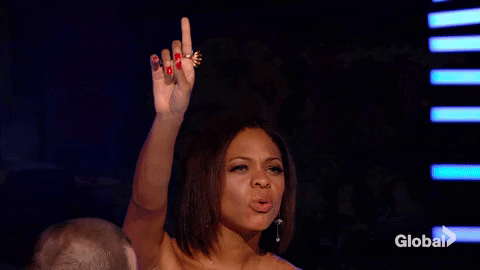 Whatever you don't understand during your lectures, ALWAYS ask for clarification right there and then.
If that is not feasible, follow up with your Professor after class OR shoot your Professor an email immediately after your class concludes.  
Why? 
Because whether you understand the material or not, whatever you learned that week will likely be on your next test.
To get A's, you have to make it your responsibility and your business to understand everything you have been taught.  
Of course, you won't know everything and not everything will come easy to you, so here's what you do: 
Whatever you don't understand, ask your Professor and keep asking questions and record the answers in your notes until you finally do understand. 
Treat your assigned readings the same way. Don't understand something? Ask a friend or make note of it so you can follow up with your Professor about it.  
4. Do Homework Assignments (Especially Math Problems and Critical Questions) ASAP. 
It's super important that you do your homework as soon as possible because the longer you go without starting your homework, the harder it becomes to recall or make sense of everything you learned in class. 
You don't want to start at square 1. It's painful and will just make doing the homework take twice as long. 
So, if you have class on Monday and your syllabus says that on Monday after class, "Do problems 1-5", for the sake of retention and your sanity, do it Monday night!
Work through the problems as best as you can. This process right here is your study session.  
Whatever you can't figure out on your own, make a note of it, and follow up with your Professor. 
That's what straight-A students do. 
I'm sure you know exactly who the straight A students are your class too. 
It seems like at the beginning of EVERY CLASS, they are ALWAYS raising their hands. They ALWAYS have a question. And they are always receiving rolling eyeballs from classmates who find them annoying. 
Well, I want you to be that student! Be that student that everybody finds annoying! When you get A's on every single test, those students with eye problems will be annoying you later to tutor them.  
By the time your test/quiz rolls around, you should have a notebook filled with lecture notes, questions you've asked, and all your completed homework (with the correct answers and explanations for the ones you got wrong). 
This now becomes your study review material! 
Instead of being scared out of your mind about what might be on the test or hitting your head up against your desk because you don't get a problem, you've already done the hard work. 
All you have to do now is review everything and run through practice question drills, if necessary. 
BONUS: If you kept up with the work throughout the week, this process should honestly not take you more than 1-2 hours to prepare for your test. 
Are you taking classes with a first, mid-term, and final exam? 
If so, many of the strategies you learned in the first section will overlap in this section and should overlap if you are assigned any homework "problems" or "questions" to work through. 
For example, like I recommended above, it's best to do any homework problems within a few hours of your lecture to retain everything you learned. 
However, if you're Professors have only given you assigned readings which will make up your First, Mid-term and Final exam, well Congratulations…
These are your easy classes and studying for them will be easy too…
AS LONG AS…
You keep GOOD notes. 
I wrote an in-depth 1621 word post about how to take notes like a 4.0 student, so you can check it out here if you don't feel confident in your note-taking. 
I don't want to bore you here if you already have that in the bag. 
Just make sure you are taking GOOD lecture notes, GOOD NOTES of your readings, and create FLASHCARDS for whatever you want to drill yourself on later for your review.
Then, when it comes time to prepare for the exam, pull out those notes and start reviewing. 
What I've done personally: About 2-5 days before my exams, I'll take all my notes, and line by line, turn them into flashcards. Then I'll drill myself on those flashcards until I have everything down.  
5. Create a Study Schedule You Can Stick With
You've probably heard the saying that college is not a sprint but a marathon.
Well, it's true and your schedule should reflect that. 
If you're a part-time college student (you're taking less than 12 credits), you should put aside at least 2-3 hours every day to study.
If you're a full-time college student (12-15 credits), you should put 4+ hours aside to do homework and study. 
Steady and consistent work over the semester is what will get you the As in your classes. 
Create a study schedule that makes sense for you and is something that you KNOW you can stick to. 
If you find that you can't keep up with it, pivot, try something else until you find a schedule and routine that works. 
In college, I always took morning classes so I could have the afternoon/evenings to do homework and study. 
Here is what my study schedule looked like: 
Sunday – 12pm – 7pm 
Monday – 3pm-9:00pm (dinner break included)
Tuesday – 2pm-8:00pm (1 hour dinner and 15-break included)
Wednesday -4-10pm (breaks included)
Thursday – 2pm-9pm (15-minute & dinner break included)
Friday – Off
Saturday – Off 
I always studied for 7 hours on Sunday (because there was no school), and 4-5 hours on Monday through Thursday. 
Of course, I took 15-minute breaks when needed and 30 min – 1 hour to eat dinner at the cafeteria. 
My schedule always changed every semester but the goal was always the same. 
For my full 15-credit semesters, I aimed to get in about 25 hours of studying each week and then amped it up to 40-55 hours during finals week. 
When I did that, I always got straight A's. I didn't have to hope and pray (although I did anyway because I'm a believer haha).
Straight A's was a given because I put in the work during the semester. 
If you're a full-time student, I highly encourage you to also aim to put in at least 25 hours a week. If you do that, I am confident your next transcript will be all A's too! 
6. Get a Study Buddy who Can Tutor You In the Classes That You're Struggling In
Among all the study tips for college, getting a study buddy is probably the most underused strategy amongst college students.
However, it was a strategy that I most definitely used because not every subject came easy to me. 
Some A's I got were hard, "petal to the medal," "please Lord Jesus help me," "Hey you (fellow classmate), can you explain this to me" type of A's. 
If you find yourself in this situation, find a classmate who is comfortable in the subject to be your study buddy, and don't wait too late to do it either. 
The students "who get it" hate it when "the lost ones" wait until right before an exam to reach out to them.
It's hard to teach someone in just a few hours methods and concepts that have taken them weeks to master. Plus, the students "who gets it" need time to study for the exam too!!
So ask for help at the beginning of the semester. Preferably after the first exam so you have proof that your future study buddy knows what he/she is doing. More likely than not, your classmate will be flattered you asked and more than happy to help. 
Of course, finding a study buddy may be hard to find if you are studying from home, but it's not impossible.
If that's you, I highly recommend that you send out a blast email to your classmates letting them know that you are looking for a study buddy.
You'll be surprised just how fast you get a response.
Furthermore, since most students are studying independently due to the pandemic, there will be many who will jump at the invitation to study socially together online.
7. Study in the Library or a Focus Environment
Finally, this study tips for college guide would not be complete without spending a few lines to talk about your environment. 
You're study environment MATTERS. 
Don't study with the TV on unless your back is turned from it and it's serving as white noise (though at this point, I'm not sure why it should stay on.) 
Avoid your bed. 
And don't study around people who are doing anything but studying. 
The best place to study is in the library where it is quiet and where others are studying. Seeing other people studying will motivate you to stay focused and keep studying. 
Nevertheless, if you are reading this during the coronavirus pandemic, this may not be a feasible option for you. 
If it isn't, study in a place where distractions will be minimal (like your room). Then, put in your headphones or your earplugs, zone out, and get to work!
While there are many types of study session styles, I recommend the pomodoro method. In a nutshell, it's when you study for 50 minutes, take a 15-minute break, study for 50 minutes again, take another 15-min break, and on. 
If you follow this method or a similar one, you'll avoid burning yourself out too early in the week. Instead, you'll create enough momentum for the following days and weeks ahead.  
Remember, college is a marathon. Not a sprint.  
Let me know in the comments if you have any questions or want any further study tips for college. 
* This post was about 7 really helpful study tips for college*
Want to read more helpful tips? Consider reading:
P.S. Have you signed up for my newsletter yet? If not, sign up here! Once a week, I send the BEST stuff on all things college like college relationships, how to get A's, and even make funny post like this one so we can both have a good laugh! Just think of me as your go-to-girlfriend for college advice!