Struggling to figure out what to buy your college student? Well, look no further. Here are twenty-three gifts every college student really wants and will actually use!
1. Money
If I can be COMPLETELY HONEST with you, the number one thing every college student wants is money. 
Yes, we'll thank you for the cute little fuzzy pillow you buy us for our bed but what we really, really want is money because we're broke. 
So if you really want to buy the best gift for your college student, buy a hallmark card at your local store and put some money it. 
We like 20s, 50s, and those Franklin bills. 
And trust me, you'll be surprised what we do with it. We'll buy groceries with it, use it to print our work, and buy toilet paper with it. 
2. Grocery Gift Card
Another gift every college student really wants is a grocery gift card. It is expensive going grocery shopping and as a broke college student, it sucks when we can't pick up the food we want or we have to turn down healthier options because we can't afford it. 
I've personally watched a college student eat beans and sausages every day for breakfast because that's all he could afford. 
If you buy your college student a grocery gift card, I promise he or she will love you for it!
3. Starbucks Gift Card
Another amazing gift for your college student is a Starbucks gift card. 
College students have to study all the time and often at ungodly hours of the night. The one thing that gives them fuel to stay awake to study every time is tea and coffee and those delicious snacks that they get at Starbucks. 
Help your college student stay awake while they study by gifting them a Starbucks gift card.   
4. Throw Blanket
If your college student is sharing a dorm with multiple roommates, get them a throw blanket. 
If they don't like their dorm room super cold, I promise you that at least one of their roommates like it super cold and will make the dorm feel like the south pole. 
With a throw blanket, they'll be able to stay nice and warm.
5. Gas Card
I can't tell you how many times I've overheard my roommate call her parents for gas money. 
A lot!!
And for good reason. Gas is no cheap bill, especially for a broke college student. 
There are grocery store runs to make, internships and volunteer jobs we have to commute to, and much-needed drive outs after being couped up inside studying all day. 
As such, I highly recommend that you gift your college student a gas gift card.
6. Golf Umbrella
Another gift every college student really wants is a golf umbrella. Not the cheap $5 umbrellas that they can get at Dollar General (because it's the only thing most college students can afford) and cracks at the first gust of wind.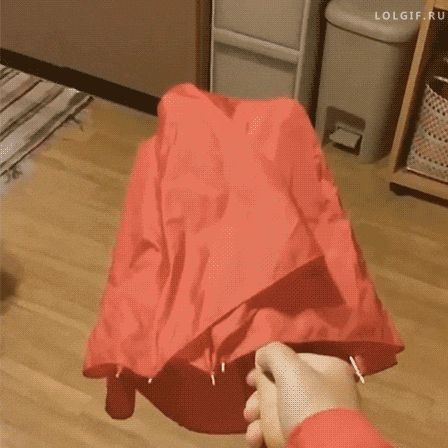 No, I mean a proper umbrella that can withstand the wind and is wide enough to protect their entire body and backpack from the rain. 
7. Rain Boots
In addition to a golf umbrella, rain boots are another great gift for college students, especially for those living on campus.  
Unfortunately, there are days when the sky rains cows.
Walking to class on those days is never fun since most college campuses are huge, and getting to class can be a very long walk filled with puddles and slippery mud. To help your college student avoid showing up to class wet and muddy, gift them rain boots. They will be so grateful you did.
READ NEXT: 6 Products Every College Girl Needs In her Medicine Cabinet
8. Raincoat 
Every college student will also appreciate a raincoat because sometimes it's not always feasible to bring a golf umbrella when it rains. 
They may be carrying a lot of stuff in their hands, and therefore, only care to keep themselves dry. 
9. Amazon Giftcard 
After the grocery store, Amazon becomes the second most important "store" for most college students and for good reason too:
They buy/rent their textbooks on Amazon. 
They buy their electronics on Amazon. 
They buy hair products, clothes, and shoes on Amazon…
The reasons for hopping on Amazon are endless. 
For this reason, any college student would be excited to receive an Amazon gift card. 
10. Netflix Gift Card
This may be too bold to say, but I'm going to say it anyway and you can tell me in the comments whether or not you agree with this statement: 
Every college student wants access to Netflix.  
Netflix is the best break from studies because there are a variety of genres to choose from and they can start and stop a show at any time they want.
Any college student who doesn't already have a Netflix subscription would be extremely happy to be gifted a subscription. 
11. 10-Pound Dumbbells 
Everybody who goes off to college knows about the Freshman 15 and all the weight they can potentially gain after that. For this reason, being able to fit in some exercise into their schedule is important to college students. 
At the same time, it's not always easy to get to the gym, and finding the will to go is even harder. 
If only there was a way to do a quick good work-out in their room…
That's where you come in. 
You can gift your college student a 10-pound (or more if you think they would appreciate a heavier weight) dumbbell.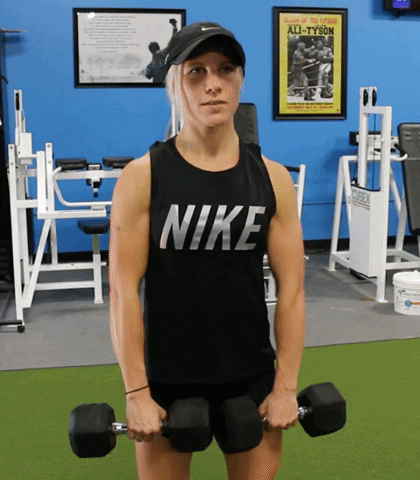 It's a small, simple weight that they can keep under their bed and pull out when they want to get a quick rep in.
12. Yoga Mat
Just like the 10-pound dumbbell, every college student would love to have their own yoga mat.
If they ever feel like doing a quick work out or simple stretch in their room, they'll be able to pull out their yoga mat instead of having to lie on a hard, dirty, cold dorm floor.  
And if they want to go to the gym, they won't have to borrow a mat that thousands of people have sweated and coughed on. 
13. LETSOM Fitness Tracker
Another great gift any college student would appreciate is a LETSOM Fitness Tracker. The LETSOM fitness tracker monitors a user's heart, tracks their exercise activity, tracks their sleep, connects to their phone, and comes with a camera so they can take before and after pictures of how far they've come. 
More importantly, on the days when your college student doesn't feel like working out, this tracker will be the right motivation to get them going again. It's the perfect work-out assistant to help them reach their goals!
14. Echo Dot
Every college student wants to be gifted a really good speaker that they can jam to music to and the Echo Dot will not disappoint. 
Not only does the Echo Dot plays music, but it can play the news, set alarms, answer questions, and so much more!
With over 90,000 people giving the Echo Dot a 5-star review, you can't go wrong gifting this to your college student. 
15. Simon/Visa Gift Card
Next to cold hard cash, college students love receiving Simon and Visa Gift cards. They can buy clothes, shoes, electronics, and some much-needed supplies for school, electronics when the need comes up. 
Consider getting this for your college student.
16. Laptop Cooling Pad
College Students would love this gift. They are ALWAYS on their computers studying and working through their assignments, especially now due to the pandemic. 
But one drawback from working on the computer for long periods at a time is that the computer gets really hot after a while. This can make working on the computer really uncomfortable.
You can help your college student cool their computer down by getting them this Laptop Cooling Pad, which comes with three powerful fans to keep their computers cool.  
17. Darden Gift Card
Next to money and visa gift cards, every college student loves receiving free food, and receiving a gift card to the restaurant of their choice is no different. 
The Darden Gift Card gives college students many restaurant options: They can eat at Olive Garden, LongHorn Steakhouse, Bahama Breeze, Yard House, Cheddars, among others. 
If you get this for them, they will love you for it. 
18. Beats Headphones 
There are many reasons why Beats headphones are the perfect gift for any college student. 
Beats is notoriously known for providing great sound and can easily cancel noise coming from their noisy neighbor next door or noise within their house, if they are attending school online.
With Beats' Bluetooth feature, they can connect to their Apple or Android device and listen to podcasts or past lectures from class. 
For this reason, your college student will be really happy you got them Beats.
19. Keurig
As mentioned above, every college student needs something hot and/or caffeinated every now and then to stay up and study. 
You can surprise your college student with Keurig, an amazing coffee and tea maker, and help them save some money shopping at Starbucks. 
Plus, if they ever catch a cold, they'll be able to prepare a perfect cup of tea within minutes.
20. Fabletics
Being able to wear really cute, form-fitting gym clothes to the gym is every college girls' dream…
But buying them is a nightmare because gym wear can get pretty expensive. 
Surprise your college student (girl or guy) by getting them the most popular gym wear brand in the fitness space, Fabletics!
Almost every influencer on Instagram rocks Fabletics for its beautiful seamless design and functionality and their friends will instantly notice them in it too!
21. Carry On Suitcase
College students are always coming and going.
They go off to college for a few months and come home for Thanksgiving and Christmas Break. They also take overnight road-trips to fun, interesting places.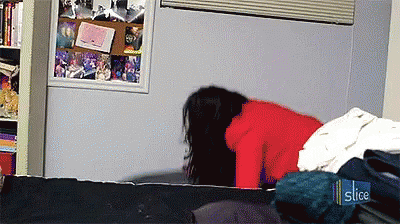 For this reason, college students will appreciate having a really good, compact carry-on suitcase that they can quickly pack and take with them wherever they go. 
22. Mini fridge
Unfortunately, stealing food, taking too much space in the fridge, and "drinking all the milk" (when sharing food and drinks) are real issues that come up between roommates living on campus. 
For this reason, your college student will really appreciate a mini fridge. 
Whatever food they want to keep for themselves can be stored in their mini-fridge. You and your college student can also go to sleep peacefully knowing that the food is stored in a safe place.
You can purchase a really good mini fridge here.  
23. Mac Book Pro
Last but not least, every college student wants a really good laptop, and if you buy them the Mac Book Pro, they will love you forever!
Additionally, you will be helping them out tremendously since getting a really good computer is huge expense for most college students.
While the Mac Book Pro is quite pricey, it will last for your college student. 
In fact, my husband bought his Mac Book Pro during his first year of med school, which was 7 years ago. He still uses it today to surf the internet, stream shows, and check his email, among other things.
In addition, he has not had a single virus attack his computer.
Unfortunately, I (a PC user), have not been so lucky. I've gone through three PC computers since college and I pray every day for my current computer to turn on and work without freezing on me. 
For this reason, I highly recommend that you get your college student the Mac Book Pro. Your college student will have something strong and reliable to support them through the most important and intensive years of their life.
READ NEXT: Want to help your college student buy some much-needed essentials for their dorm? Check out this list of must-have dorm essentials for college students.
P.S. Have you signed up for my newsletter yet? If not, sign up here! Once a week, I send the BEST stuff on all things college like college relationships, how to get A's, and even make funny post like this one so we can both have a good laugh! Just think of me as your go-to-girlfriend for college advice!